Governor Mills has vetoed L.D. 151 that would authorize unions for farm workers. Governor Mills is too seasoned to just look at the title of a bill before she signs it. She's one of the best attorney's in the country, and she's trained to read the details first. More...
read more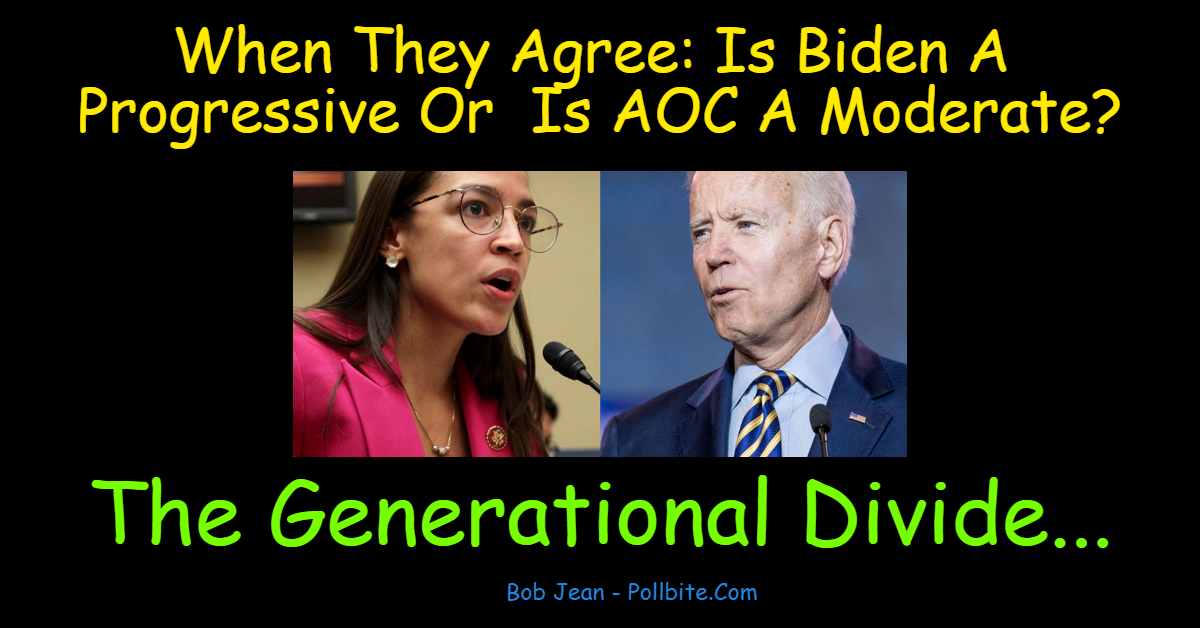 When They Agree, Is Biden The Progressive, Or Is AOC The Moderate? The Generational Divide... President Biden and Congresswoman Alexandria Ocasio-Cortez (D-NY CD14) agree on a LOT these days. A lot of press, especially younger press, and many politicos from across the...
Welcome to Pollbite: This site is still in the process of upgrading. Please join us as it tools up to elect more progressive candidates for the 2022 and 2024 election seasons. Progressive candidates also need to have adequate defense against the craziest of opponents. Please feel free to copy and share our articles. And let us know any information that can help elect progressives. ALL HANDS ON DECK!